TIVAT AIRPORT DEVELOPMENT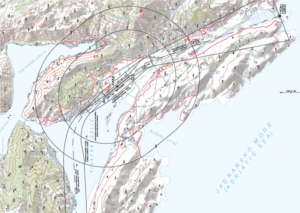 OVERVIEW
This project regards the modernisation of the Tivat airport. The airport is the second in Montenegro after that of the capital city Podgorica and serves the Adriatic coast around Tivat and the surrounding region.
The Tivat airport occupies a favourable position, being located on the South-Eastern coast of the Tivat Bay on the M2 motorway (i.e., E80/E65, the Adriatic highway), which connects the coastal cities and Montenegro with the neighbouring countries.
The project promoter is the Airports of Montenegro.
GOAL
Since its activation, the airport has dealt with problem of insufficient space. Analysing the interventions developed through time, all projects and plans identified compromise solutions, balancing the space available with that required for operating the airport.
The modernisation project seeks to address these issues by increasing the handling capacity of the passenger terminal and improving service quality as well as achieving compliance with requirements of ICAO by improving conditions of the airside.
COST
The estimated investment cost is equal to approximately € 55 million (excluding VAT).