TIMISOARA AIRPORT DEVELOPMENT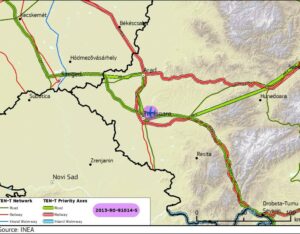 OVERVIEW
This project regards the upgrade of the Timisoara Airport to ensure capacity and operational facilities to deal with the expected increase of transport demand for years 2020 and 2025. The Timisoara airport is a core node of the Orient/East-Med CNC.
The project has been approved and supported by the government. The Timisoara Airport and the Ministry of Transport would implement the project.
GOAL
According to the Romania General Transport Master Plan, the project foresees the development along three main phases, in order to address issues related to limitations of the terminal capacity by 2020 and improvement of international connectivity to increase traffic flows. In particular:
extension of the passenger terminal by 2020;
extension of the passenger terminal by 2025;
analysis of the opportunity for the development of a cargo terminal.
COST
/