FEASIBILITY STUDY OF THE CONSTRUCTION OF THE HIGHWAY ODESSA-RENI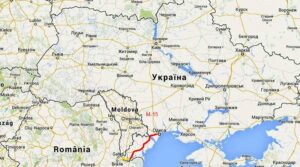 OVERVIEW
This project regards the feasibility study of the construction of the highway Odessa-Reni part of the Eastern Partnership strategic network
The construction of the Odessa-Reni highway could connect the Europe, the near East and the Middle East with Ukraine. Furthermore, being located in the Danube Macro-Region and in proximity to important Danube ports (e.g., Reni, Izmail, Ust-Dunaysk), it could lead to an overall increment in transport flows in this direction.
GOAL
The existing road is in poor conditions. Freight vehicles impair the road pavement. The road has only 2 lanes and, in some parts, it crosses urban areas, resulting in congestions. The road does not comply with the international standards of TEN-T network. Thus − according to the Ministry of Infrastructure of Ukraine and the Odessa Regional State Administration, the implementing bodies − a new road configuration would be needed and equipped with modern technologies.
COST
According to the consulted stakeholder, the latest figure of the estimated investment cost is equal to € 6 billion.